Build Your Slate
A sleek, multi-purpose laptop desk designed for students, professionals, gamers, and general laptop users. Slate protects your laptop from heat and makes the perfect ergonomic workspace. Use your laptop, phone, and tablet all day in comfort. Rest the Slate Mobile LapDesk on your lap, table and desk, or on your bed. It's a spacious lapdesk creating a comfortable, mobile experience.
Order Below
Mousepad or Desk Space • Heat Ventilation • Device Docks
Low Stock Warning • Starting at $79.95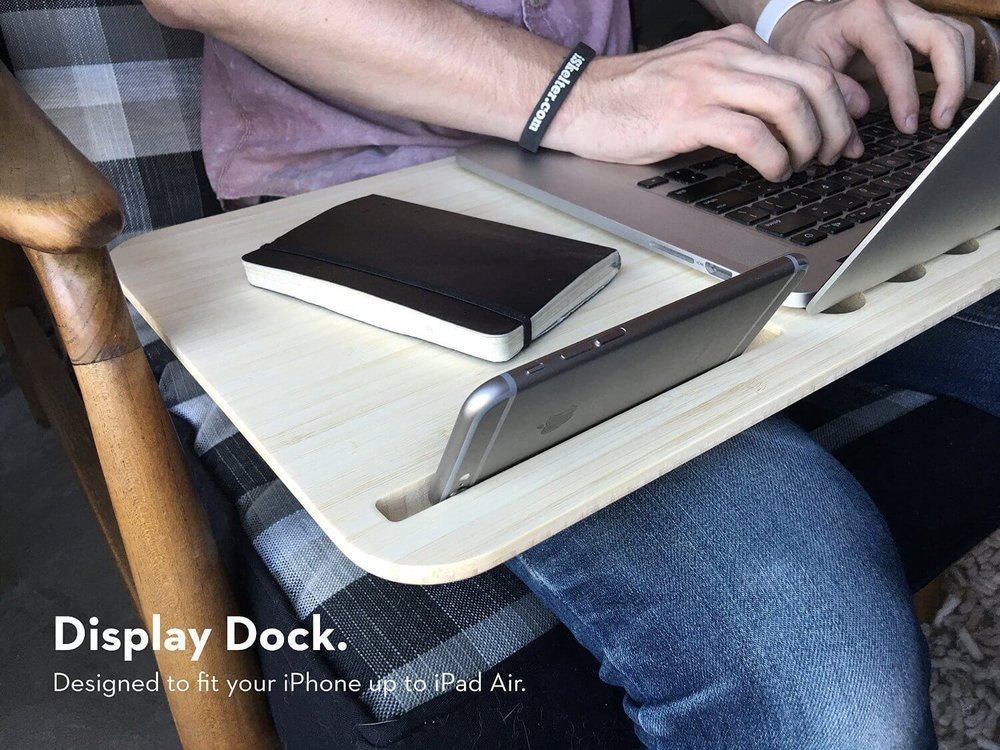 Slate Features:
• Free USA Shipping
• For 11 to 15 inch Laptops
• Heat Ventilation
• Device Dock
• Mousepad or Deskspace
• Mobile and Lightweight
• Premium Material
• Made in Our Workshop
• Shipping in 1 to 2 Days
Watch Unboxing
We developed two unique blends of bamboo with unsurpassed aesthetics and premium quality that offer social benefits to renewable farming. Select from Premium Natural Bamboo and our Walnut Bamboo. Slate helps keep the laptop cool and protects your lap from continual heat which is absorbed within the material. The device dock is for secure display and viewing for all iPhone models, Samsung Galaxy models, Nexus, HTC, Blackberry, iPad Minis, iPad Air, iPad Pro 9.7, and most other phones and tablets.