Order Little Climber
Little Climber Set • Free Read Along Board Book • Add Reversible Accessories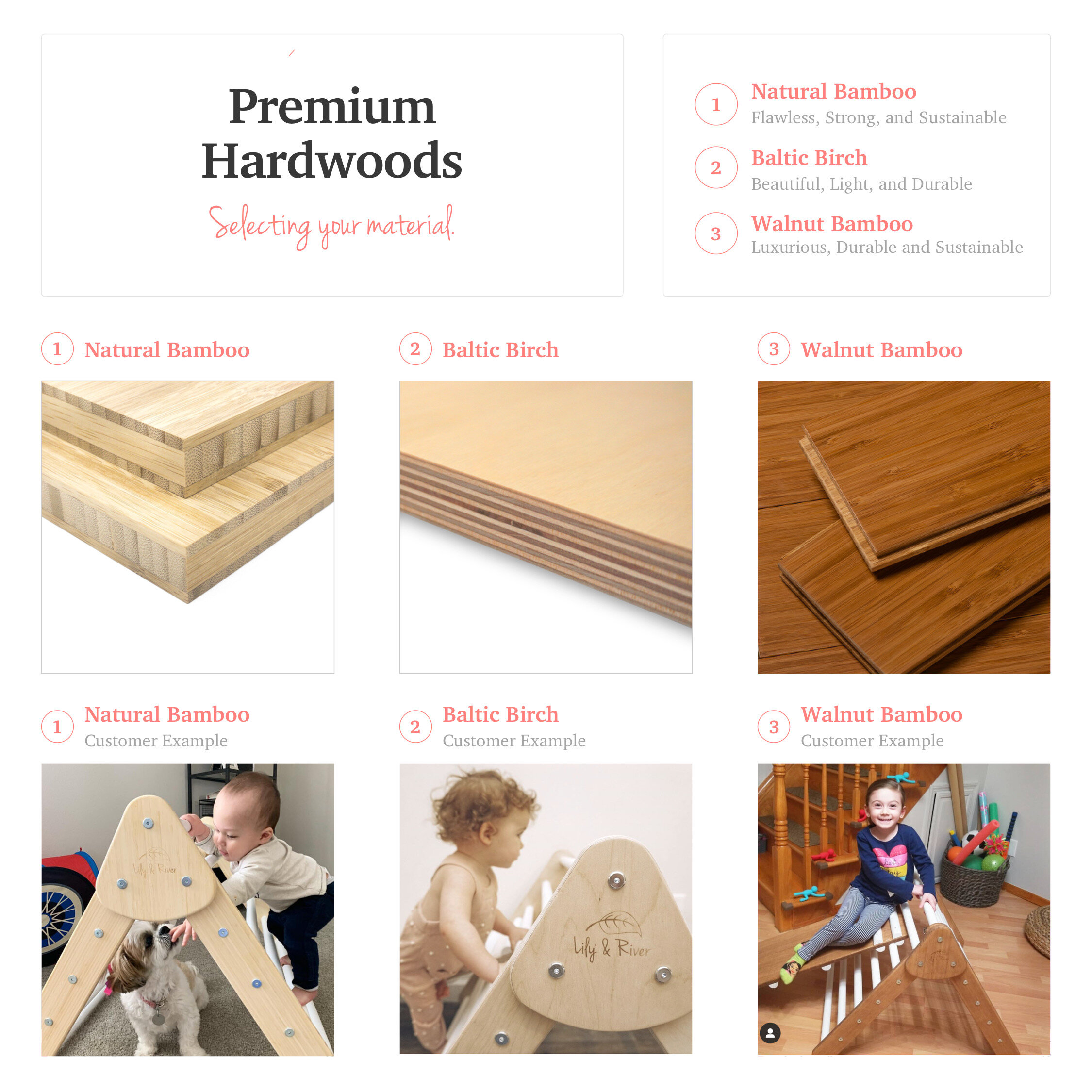 Starting at $199.95
• Read-Along Board Book
• Reversible Accessories
• Folds Flat for Storage
• Natural Premium Hardwood
• 100% Non Toxic, 0 VOC
• Indoor & Outdoor Day Use
• Hand Crafted in the USA
• Low Stock Warning
• Shipping in 6 to 9 Days
Fast Checkout & Speedy World-Wide Shipping
Smart PlayGround
Learn how parents are now using playtime to quickly enhance the little's creativity, self-confidence, motor skill development, balance control, and muscle growth. For children ages 6mo to 5yr. Includes the fun and educational Little Climber read-along board-book.
In this video, Lily (18 mo) had been climbing for around 6 months and River (6mo) was just beginning to learn.
Join us climbing!
We encourage you to view daily customer stories and watch Little Climbers.
Unboxing Video
Watch Neli unbox and assemble her Little Climber along side her adorable Little. Video by Neli Yeremiya | Follow @yefim.small.shop.lover on Instagram
Video Review
This video provides you with an educational Little Climber review. The Tyro Dad is not affiliated or sponsored by Lily & River. We just love it, hope you can learn and enjoy!
Little Climber is the Smart Playground that will grow with your Little from their crawling stage, through toddler, all the way to 5 years old.